Ruff 16 de MÜ
Label

: Ruff

Titre

:

Dubby MIX2 / Jasmy 13

Référence

:

Ruff 16

Format

:

12"

Pays

:

FR

Catégories

: Bass dubstep grime,

Style

:

Dubstep Core, Hard Dubstep

Poids

:

0.24

Date de sortie

:

21/06/2014

Ajouté le

:

21/06/2014

Note moyenne

: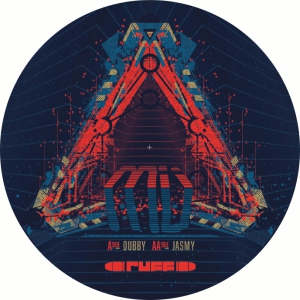 Ruff 16 Commentaire
RuFF is really proud to introduce and release the first Ep from the new french's south hybrid duo, MÜ.
6 Months after the acclaimed Ruff 15 by Gore Tech & LLamatron, this new collaboration's project by Julien Chastagnol (Laptop) aka Ruby My Dear and Xavier Coriat ex drummer of Lobe RDS, Cellscape, drills the RuFF Records's wax again.
Heavy on the edits, with a full blooded sound design elements & a non usual time signature, MÜ delivers a highly organised post-dubstep chaos which is perfectly fitting the spirit of Ruff Records.
A Crossover of Dubstep, Idm & Breakcore, which will find favour with all the badman DJs !!!
With this big release overall, complex and dirty , MÜ are sure to shock the dance !
If you're looking for candies , this is too Ruff for you !!!
Les clients ayant acheté cet article ont également acheté
Commentaires client
Exprimez vous, rédiger un commentaire