Cathartic Noize Experience 08 de Messias, JS Bach
Label

: Cathartic Noize Experience

Titre

:

Omnivoid

Référence

:

Cathartic Noize Experience 08

Format

:

12"

Pays

:

DE

Catégories

: Hardcore,

Style

:

Speedcore, Speedbreakcore, Flashcore Noise

Poids

:

0.24

Date de sortie

:

23/04/2016

Ajouté le

:

23/04/2016

Note moyenne

: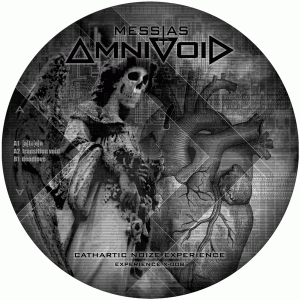 Cathartic Noize Experience 08 Commentaire
Speedcore pityless little jewel... Total kicker nightmare with a first Alien very broken and very speed... can be understood at 220 … or 440 BPM. And it's not drilling one second... Bloody experience !! The second tune is more calm and chillin' : it's only 280 BPM ahahahah !! But yeah that's my fave tune here, with a bit of Flashcore in it and some good ambientigh speeedcore experience... thinlace of sounds. Last tune is a 500 BPMer. Total industrial with big noisy times... when kicks rises everything becomes clear again and fresh.. 
Les playlists de la communauté
3 créé par LordFetuS
cath noise exp créé par akaosuk666
April 17 créé par toolbox records
Les clients ayant acheté cet article ont également acheté
Commentaires client
Exprimez vous, rédiger un commentaire