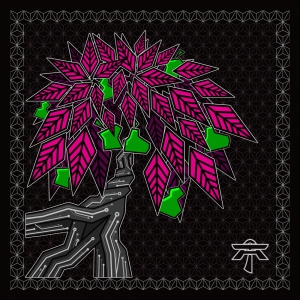 Audiotrix 22 LP Commentaire
THE FIRST AUDIOTRIX ALBUM !!!!

10 Tracks by Ixindamix in multiple styles featuring Sim Simmer on The Ones That Left, Scallywag on Boom Boom Boom and Wotcha Braincells and Roberta Carrieri on Yodelix.
2 X 180G Vinyl in a beautifully designed full-colour picture sleeve with free download code inside.

What Ixindamix says !

"I'm extremely proud to present my new album "The Underground Tree" the first for over 10 years is out on 23rd May !

The title comes from a line in "Reserve the Right" – "We are family, I've got my possee and me, we're fruit from the underground tree" the last track on the album, a rambling rap covering many subjects from climate change to data collection all written under the influence of a heavy hangover, where I foolishly decided it would be a good idea to get back on the mic. You can read more about that here …..

Also featuring on the album are Sim Simmer, Scallywag and Roberta Carrieri on vocals. From Bass House to Drum & Bass with a twist of Acid, Breakbeat, Ghetto, Garage and Swing, these 10 tracks are to be released on a double vinyl album available at the end of May. You can hear the megamix below.

Family is one of the most important things to us, whether it be blood or our larger sound system families, tribes or crews. They are the people that mean the most to us and make our everyday lives the best they can be. This album is dedicated to them all friends and fans the world over xxxx."
Les clients ayant acheté cet article ont également acheté
Commentaires client
Exprimez vous, rédiger un commentaire