i
Mechanical Brain 11
de
Tumultum
Follow
Label

: Mechanical Brain

Follow this label

Titre

:

Minimal Enemy

Référence

:

Mechanical Brain 11

Format

:

12'' Etched

Pays

:

IT

Catégories

: Hardcore,

Style

:

Hardcore, Speedcore

Poids

:

0.24

Date de sortie

:

26/05/2020

Ajouté le

:

15/10/2023

Note moyenne

: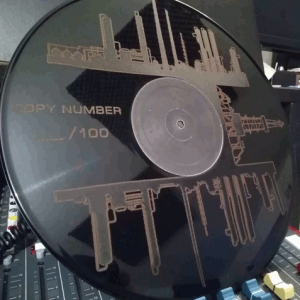 Mechanical Brain 11 Commentaire
Hardcore chaos !
Etched limited 100 copies.
First track is an industrial pityless underground pearl, chaotik and noisy, with a solid antigroove feeling... The second track, more regular for the dancefloor is still quiet industrial... Starting a bit hardtek and minimal which is quiet DJ friendly, it soon turns into a hardcore noise sound... This record plays 33 but bass are so loud that you can dare a 45 for a maximum speedcore experience...

The record B side is Etched lazer !

All copies are hand Numbered from 01 to 100.
Les clients ayant acheté cet article ont également acheté
Commentaires client
Exprimez vous, rédiger un commentaire