Sound Metaphors 23 06 - Sold out on preorder
de
Crystal Distortion
Label

: Sound Metaphors 23

Titre

:

Stormcore 2

Référence

:

Sound Metaphors 23 06

Format

:

12"

Pays

:

UK

Catégories

: Tribe / freetekno,

Style

:

Tribe, Freetekno, Hardtek

Poids

:

0.24

Date de sortie

:

18/12/2022

Ajouté le

:

18/12/2022

Note moyenne

: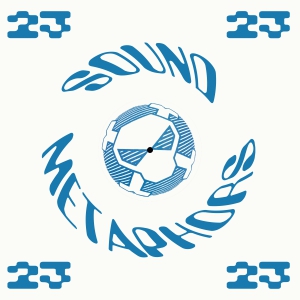 Sound Metaphors 23 06 - Sold out on preorder Commentaire
Back in the washing machine for another high intensity Tekno wash cycle of gorgeous percussive mayhem with one more carefully selected EP from the vast Spiral Tribe repertoire. This time "Stormcore 2" from Crystal Distortion aka Simon Carter takes us on a high speed stroll with 4 tracks set at a solid 180bpm all throughout. Another masterful expose of early hardcore/tekno production techniques with endless layering and intertwining of percussive elements skillfully unfolding throughout long build ups of raw rhythmic intercourse. Aesthetically pioneering to say the least. Meticulously remastered down the street from Sound Metaphors at Manmade mastering.
Les clients ayant acheté cet article ont également acheté
Les playlists de la communauté
albums i need créé par djspitshine333
Commentaires client
Exprimez vous, rédiger un commentaire