i
Label

: DNO

Follow this label

Titre

:

Water Willy EP

Référence

:

DNO 13

Format

:

12"

Pays

:

UK

Catégories

: Bass dubstep grime,

Style

:

Bass, Dubstep

Poids

:

0.24

Date de sortie

:

03/09/2023

Ajouté le

:

03/09/2023

Note moyenne

: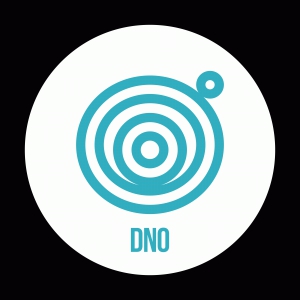 DNO 13 Commentaire
Clearlight returns, two years on from his DNO debut alongside regular collaborator Owl, with five otherworldly solo excursions.

What's most striking about the Belgian's work is the way he brings digital textures to life. Like an alien biosphere that doesn't abide by our own natural laws, his soundscapes are irregular and uncanny, but in a way that makes them feel all the more real.

Tracks like 'Super Strong' and 'Heavy Feet' sway and wobble to cumbersome beats, lumbering through swamps of croaking, chirping, fizzing things. The former eventually collapses into total abstraction, while the latter endures blasts of technoid bass, like the retrorockets of some hulking spacecraft coming in to land.

'Spinning Head' is powered by a buzzing oscillator that rolls back and forth across the stereo field. Paired with assorted clattering, clanking percussive debris, it's an unnerving yet oddly pleasant experience, as if someone were rummaging around between your ears to help find a part that's come loose.

Lead track 'Water Willy' is stranger still. Shifting from something akin to an exotica record played at the wrong speed to a melancholy whalesong lullaby, its twangs, chimes and plodding bass pulse create an eerie but beautiful ambience reminiscent of the deep ocean.

Only bonus track 'Salt Cube' is willing to break the spell, upping the pace to deliver the EP's most traditionally dancefloor-friendly cut in the form of glitchy minimal d&b, with a heavyweight halftime switch post-breakdown.

Taking sounds from the club, but clearly not feeling forced to cater for it, Clearlight grows alternate realities that feel familiar, but offer wondrous, illuminating new experiences. Step inside and join him.

Rhythms of postmodern realism at the very bottom of the DNO.
Les clients ayant acheté cet article ont également acheté
Les playlists de la communauté
This records is not playlisted so far...
Commentaires client
Exprimez vous, rédiger un commentaire