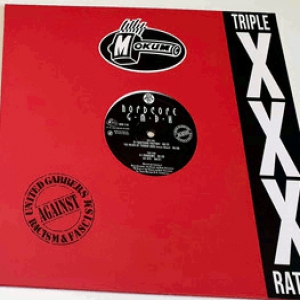 Mokum 218 review
Russian and French politics all the same... says blahblah about the pandemic... The dark movies... Need a good Hardcore superhero !!!

After this first track inspired by the worldwide cleaner comes a banger hardcore rave, very very MOKUM 90's style called XTC.

The flip starts with a funny Hardcore Factory Gabba Dancefloor tune. Definitely ideal for the ducks !

Finally EP ends with a Junkies 303 remix, leaded by a heavy bass and typicall Mokum early samples and beats... Crazy shit !!!

SUPREB Nordcore G-M-B-H opus !
Customers who bought this item also bought
Customers reviews
Express yourself, write a review