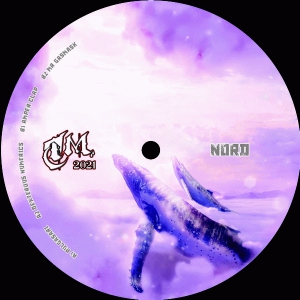 Tenebreuse Musique 2021 Nord review
A bit of a trickery here as the first tune you hear here is the B2 from Mr Gasmask... A Superb Electo intro opening on a techno/electro/acid tune... and ending up inna progressive trance tune. Badass !!!

But lets check the other tunes :
3 electro break killers.

And the first of them is from Pulgasari : A rap Lavomatic Acid electro original style !

Then comes Dexterous Numerics' track : A retro-Hypno electro break track, light and sweet like a delicate Mouse On Mars.

Amper Clap Comes on the B1 with another hynpo-electro acid tune, Hard kicker (very Battle trax) with a continum-acid bleep developpement.

A record full of creativity. Excellent !
Customers playlists
**** created by Yavo
Customers who bought this item also bought
Customers reviews
Express yourself, write a review