Kniteforce 145 by Dj Ham
Label

: Kniteforce

Title

:

Give It To 'Em EP

Reference

:

Kniteforce 145

Format

:

12''

Country

:

UK

Categories

: Ragga jungle,

Style

:

Jungle, Hardcore UK

Weight

:

0.24

Release date

:

09/27/2021

Catalog entry

:

09/27/2021

Average rating

: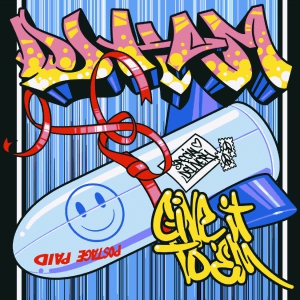 16.20 € (TTC)
Back in stock soon
Kniteforce 145 review
Dj Ham (aka Hamilton) is a Kniteforce original artist, one of the ones who were there from the beginning and were part of the original success of the Kniteforce label as a whole. His classic work includes Most Uplifting and Let Yourself Go, the second of which gets a huge remix on this EP! But that's the last track on the EP, because as good as it is, it is eclipsed by Dj Hams new work. Give It To Em contains all the elements you would expect – an old skool sound, sure, but innovation and trickery to stun and amaze while forcing the dancefloor to explode. Likewise, Noise Up grabs you by the ears and will not let go until its had its wicked way with you. A big EP from a big artist, not to be missed….
Customers playlists
chek created by kodek4444
2019,1 created by dubtek123
Customers who bought this item also bought
Customers reviews
Express yourself, write a review