Label

: Kniteforce

Title

:

Remixes Part.16 EP

Reference

:

Kniteforce 147

Format

:

12''

Country

:

UK

Categories

: Ragga jungle, Electro / breaks,

Style

:

Jungle, Hardcore UK

Weight

:

0.24

Release date

:

12/09/2021

Catalog entry

:

12/09/2021

Average rating

: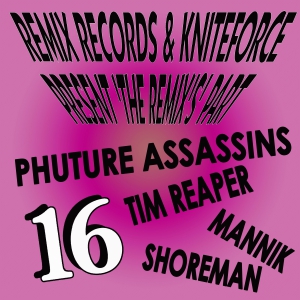 Kniteforce 147 review
This series of remixes, stretching all the way back to 1993, continues to progress and expand its base of talented and incredible old skool talent. Part 16 brings some high caliber talent to the table with both Phuture Assassins and Tim Reaper on remixes duty for the first time. Plus we have stellar work from both Mannik and Shoreman, two of Kniteforce's finest.
Customers who bought this item also bought
Customers reviews
Express yourself, write a review