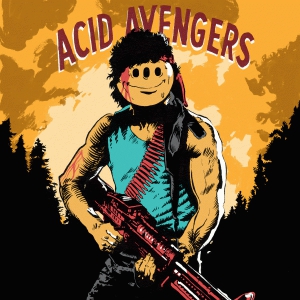 Acid Avengers Records 22 review
Acid Avengers are back with a new insane split ! Four bangers, two french buddies you already discovered thru some of the best electro labels such as Solar One, New Flesh, Bordello A Parigi, Delsin, Kompakt, Nocta Numerica, or Helena Hauff's Return To Disorder. Coming from east of France (dynArec) as well as west coast (Captain Mustache), the two froggies deliver here four acid tunes for the floor, with an intense sexual groove and firmly designed to get your body moving !
Customers playlists
This records is not playlisted so far...
Customers who bought this item also bought
Customers reviews
Express yourself, write a review