Label

: No Fridge

Title

:

Art Of Beat

Reference

:

No Fridge 25

Format

:

12" White

Country

:

MA

Categories

: Folktronic / postworld / jazz,

Style

:

Oriental Electro, Folktronic

Weight

:

0.24

Release date

:

06/03/2022

Catalog entry

:

06/03/2022

Average rating

: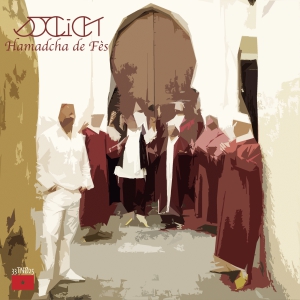 No Fridge 25 review
The Hamadcha of Fez are dervishes belonging to the very old (XVII) Moroccan Sufi
brotherhood Hamdouchiyia. Its members are mystics who sing and dance to trance
in honor of the holy founder, the miracle worker Sidi Ali Ben Hamdouch.
During a performance their amazing spiritual and artistic practices transmit to those
who approach them their "baraka", a divine grace.
The audience vibrates and moves to the rhythms of the dervishes songs, tempos,
stories and fascinating dances.
Dj Click puts down his suitcases in the heart of the old city. He goes in search of
atypical sounds coming from the heart of the streets, soaks up the atmospheres,
then offering us a sound postcards where tradition alongside modernity.
He is the first producer to be accepted into their brotherhood for a such meeting!
Customers playlists
June 1st created by toolbox records
Customers who bought this item also bought
Customers reviews
Express yourself, write a review