Dosis Decibel 06 de Sam C, Emel
Label

: Dosis Decibel

Titre

:

Broken EP

Référence

:

Dosis Decibel 06

Format

:

10''

Pays

:

NL

Catégories

: Tribe / freetekno, Future beats,

Style

:

Acid Tribe, Speed Breakbeat, Ambient

Poids

:

0.20

Date de sortie

:

29/05/2010

Ajouté le

:

29/05/2010

Note moyenne

: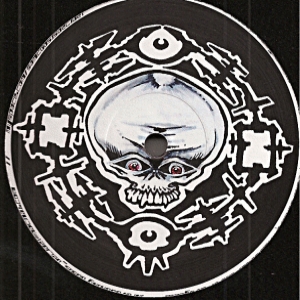 Dosis Decibel 06 Commentaire
2 first tunes of each side brings the Nederland progressive Acid Tribe. Classic... Second tunes of A side is a Jungle tempo mental Breakbeat tune, excellent. And B2 is an ambient Acid strings hypnotic tune. Once again, Dosis Decibel brings something complete...
Les playlists de la communauté
ToBuy créé par errno313
jh créé par Andreas Kothmayer
acid créé par Nn13
pilo créé par andrea pilotelli
4 créé par 20 100
tekno créé par ttobii94
tek a flo créé par hedisbrown
dosis créé par lussi4
coord créé par gogolplex
Dosis Decibel créé par PsartooTatis
Les clients ayant acheté cet article ont également acheté
Commentaires client
Exprimez vous, rédiger un commentaire