i
Homeys 7001
de
Homeys

Follow

, Marina P

Follow
Label

: Homeys Records

Follow this label

Titre

:

Cold Place / Suburbia

Référence

:

Homeys 7001

Format

:

7"

Pays

:

UK

Catégories

: Dub / ragga,

Style

:

Digital Reggae

Poids

:

0.15

Date de sortie

:

19/03/2016

Ajouté le

:

19/03/2016

Note moyenne

: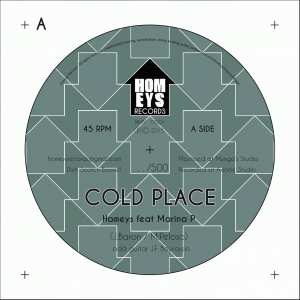 Homeys 7001 Commentaire
Homeys & Marina P proudly present a brand new limited edition 7" Having formed their own "Homeys Records" label for the release of the LP "My Homeys" in 2013, they are back with two new digital reggae tracks on 45. As is her way, Marina, who originally comes from Italy, takes inspiration from the fluctuating world around her, painting a poetic vision of everyday life. Her lyrics softly unfurl on Jules Homeys' hard digital riddims, leading us into a wandering nocturnal journey of discovery. Both tracks perfectly combine reggae, poetry, hope and a digital melancholy. Perfect for any soundsystem or home hi fi!
Les clients ayant acheté cet article ont également acheté
Les playlists de la communauté
Dub Ragga créé par neug
Commentaires client
Exprimez vous, rédiger un commentaire