i
Label

: Moonshine

Follow this label

Titre

:

Død

Référence

:

Moonshine LP 07

Format

:

3x12"

Pays

:

PL

Catégories

: Dub / ragga, Bass dubstep grime,

Style

:

Ragga Dubstep, Dub, Reggae

Poids

:

0.75

Date de sortie

:

28/10/2017

Ajouté le

:

10/09/2023

Note moyenne

: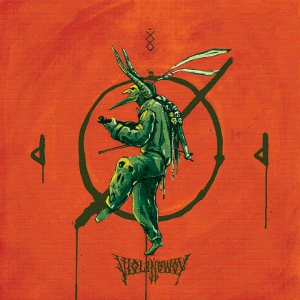 40.00 € (TTC)
Bientôt en stock
Moonshine LP 07 Commentaire
Brewing another supremely heavy release on the horizon, Moonshine Recordings is stealing the spotlight once again. Proudly presenting Violinbwoy's first solo album, unadulterated sound system pressure at its finest. Slavic chants and drum rhythms meet the unrivalled power of Violinbwoy's eccentric take on modern bass music 'Fyetisov' kicks off the stellar 3x12" release with a high-powered Stepper emission. Setting the tone with a rumbling bassline and supremely energetic lead instrumentation, full force sound system music down to its core. Shining in a different light, 'Moonspell' reveals its melancholic nature – gradually intensifying through otherworldly percussion and anthemic vocal sample placements. Stripped down to its bare bones, 'Dubplate' unleashes its detuned, percussive shackles for a massive onslaught of four-to-the-floor, while keeping true to Jamaica's music roots. Warbling tape echo spheres and excellence in emotive expression Violinbwoy's collaboration with singer Marina P turns out to be an anthem by itself enthralling, whoever gets caught into the midst of this hymn of a track. Not backing down one step from the established level of quality, 'Sound System' featuring Junior Dread excels once more in a crystal-clear demonstration of modern roots music – mandatory repeat listening. Rejoicing in simplicity, 'Rig Alert' holds true to what the name suggests - cinematic bass meditation, fluidly scaling with the size of its speaker counterpart. Moving on to Dan's vocal skills in 'Wanted': Rastafarian wisdom chanting along a skanking rhythm and orchestral atmosphere. Ethereal bells being submerged in moving air and scattered white noise, 'Run & Hide' demonstrates a more experimental side within the LP – exhibiting Downtempo/Ambient inclinations in a magnificent combination with Dub characteristics, only increasing in energy to the call of the dub siren. Ready for more, the title track 'død' captures us within the expressive, introductory playing of the violin, deserting it for echoes and sub oscillations alike. Calling upon the prowess of Rider Shafique, his harmonic toasting is being escorted by a forward-minded halftime groove in 'Find The Way'. Topping the LP off with Sis' excellence in telling a story through song on a hypnotic instrumental. The nature of last tunes is often powerful, serving to concede with an explosion, appropriate of the session – as is the case with 'Surfacing' closing off the monumental EP with visceral lead movements, setting the tone alongside driving drums and one more murderous bassline, sure of receiving countless rewinds in the near future. Encompassing a plethora of current Roots- Dub- and Steppa- influenced styles, Moonshine's next LP installment is sure to be received for what it is: a definitive, quality expedition of what's firing up dance floors around the globe.
Other releases by
Rider Shafique
Follow
Other releases by
Marina P
Follow
Other releases by
Junior Dread
Follow
Other releases by
Violinbwoy
Follow
Les clients ayant acheté cet article ont également acheté
Les playlists de la communauté
Dubwize créé par SuPADYSkiLL
A créé par Asier
nov 2017 créé par lisad
Commentaires client
Exprimez vous, rédiger un commentaire