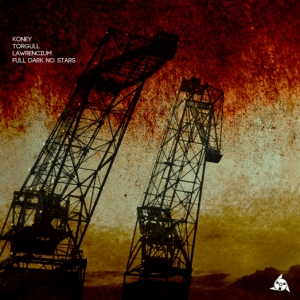 Epiteth ETH 005 Commentaire
KONEY ! exploding codes tune, shaker of a kind. With that Electric Epiteth style... or when the artist answer to a label aesthetism... without betraying his tool : AMIGA !!! Then the hardcore have a chance with Art. You cannot escape Venezia's mentalists... A1 was obvious.

Torgull : Influenced as well... offering his style with a RIOT way to RAW !

Lawrencium : Mental hardcore master... a new generation compared to these two A-Sides "mastodontes"... Probably my fave tune for the mix here. Night-Music with an "electric-acid-suggestion" story-telling. Minimal.

Full Dark No Stars : the mysterious girl... A breakbeat hardcore banger, THE DANCEFLOOR efficient track. FULL-OUT !!

Once again Hô did a wonderfull sleeve... Industrial of course... Taking his time to build it up... and that was a good thing. Art does not look to its watch.

"Horloge, dieux sinistre..", va te faire enculer !

vive l'été et vi(v)e le hardcore !
Les clients ayant acheté cet article ont également acheté
Les playlists de la communauté
French créé par pointlesspoint
Ma playlist créé par Vincent perpendiculaire
Commentaires client
Exprimez vous, rédiger un commentaire