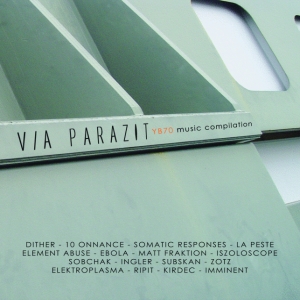 Monkey Tool 08 Commentaire
Sealed ! MINT from Label Stock.

This is as well YB70 number 16, the vinyl edition of the YB70 12 CD. Fat cutting and loud sound, for a superb record... Meet these Techno Indus, downtempo dark hardbreak, Breakcore Dub and others jewelry coming straigth from the Parazit/YB70 selector. Enjoy the 12th anniversary from SEPPUKU/PARAZIT parties in west France, where all these artists played melting the Industrial scene to the techno crowd... Notice the super sleeve. A sealed record... Important release !
Les playlists de la communauté
Les clients ayant acheté cet article ont également acheté
Commentaires client
Exprimez vous, rédiger un commentaire