i
Label

: Hypnotica Colectiva

Follow this label

Titre

:

Volatile Landscape - Explorations 01

Référence

:

Explorations 01

Format

:

2x12" LP

Pays

:

SP

Catégories

: Ambient electronica, Electro / breaks,

Style

:

Electronica, IDM

Poids

:

0.48

Date de sortie

:

12/09/2023

Ajouté le

:

12/09/2023

Note moyenne

: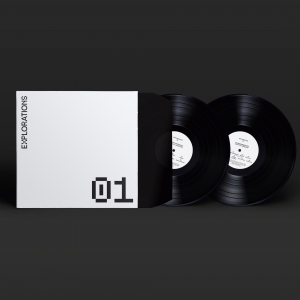 Explorations 01 Commentaire
Explorations was born from the concern that Hypnotica Colectiva has always had for the world of experimental music. We can describe it as an ambitious project, based on the fact that it is the first official sub-label of HC Records, but also pointing to the musical section both on the editorial side and on the live art side. The main objective is not to close oneself to any type of label, seeking to cover a wide range of unconventional sounds and rhythms without straying too far from recognizable and danceable patterns. That is why we want to create space for this project on and off the track, without barriers, and with our gaze mainly focused on the future.



To start the project we find the way at home, paying attention to our mother label. Under the name Somatic Responses hide John and Paul Healy, two Welsh brothers with a long and proven career in intelligent music. We will not say that they are pioneers, but they did manage to forge a characteristic sound and style that has accompanied them since they began their career in the mid-90s.



This EXPLORATIONS 01 was not conceived as an LP is usually made. When contacting the artists, they sent us a large number of tracks that they thought would fit the label's preferences. From here, the Explorations team selected the 13 songs that now come to you, trying to find the balance between the three main styles that we are betting on for this first release: IDM, Ambient and Drone.



"The final result is an IDM, ambient and drone that coexist and intermingle in a natural and organic way that emerges in a sound journey that embraces experimentation and puts a new player on the national electronic scene on the map. Let the explorations continue. to discover new worlds."
Other releases by
Somatic Responses
Follow
Les clients ayant acheté cet article ont également acheté
Les playlists de la communauté
This records is not playlisted so far...
Commentaires client
Exprimez vous, rédiger un commentaire