i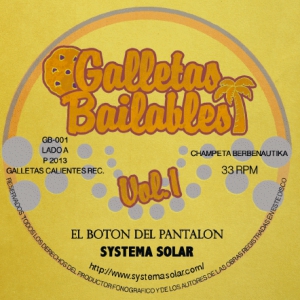 18.00 € (TTC)
Out of stock
Galletas Bailables 01 review
Galletas Calientes Records, french label settled in Colombia, proudly present their new 7-inch vinyl label, Galletas Bailables. These delicious cookies to dance to will take you to a journey into Colombian, latin american and european modern folklore :

Champeta, Cumbia, Balkanica, Porro, Currulao, Bullerengue, Salsa, Charanga, Descarga, Pachanga, blended with electronic music and Hip hop are among the genres we'll try to compile for you.

First volume, by SYSTEMA SOLAR, includes the already well-known Champeta hit "El Boton Del Pantalon" and "El Piko Electriko", an unreleased electronic Gaita tune, inspired by Eddy Grant's "Electric Avenue".
Customers who bought this item also bought
Customers reviews
Express yourself, write a review