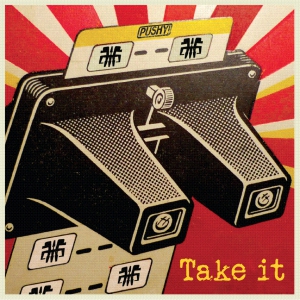 Kiosk 31 review
With footwork sound Pushy! can express his electro personal tastes. And Pushy!'s motion really brings something to Footwork too.
His personal tastes are very early-electro influenced (D.A.F.)... In parallel his carrier evolution always tended to futur sounds...
Talking about tunes structures the style is OK to him and his way of not-to-be progressive. Full of changes and tricks, playing with the dancefloor, challenging the crowd, non-stop, again and again...
Sound textures are always thin, and full of creations, morphings and electricity : travelling from african's vibes to Amiga games.

All-in-one we got here a superb EP, generous in sounds, numbers of tunes and carrying a superb sleeve from Madame Mental, the historical graphist, faithfully working with Pushy! since the beginnging !

Once again Kiosk brings a true story between artist and label. BIG RESPECT !
Customers who bought this item also bought
Customers reviews
Express yourself, write a review