Rxstnz 03 by A034
Label

: Rxstnz

Title

:

Untitled

Reference

:

Rxstnz 03

Format

:

12"

Country

:

IT

Categories

: Breakcore, Industrial,

Style

:

Breakcore, Industrial Breaks

Weight

:

0.25

Release date

:

09/30/2017

Catalog entry

:

09/30/2017

Average rating

: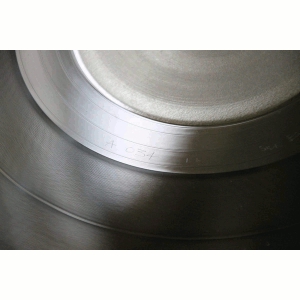 Rxstnz 03 review
A034 is an artist I follow since the very beginning... With his Ameobil CD and his Bar La Muerte double LP... and of course a production on Monkey Tool. And I will always support his sound... Always bringing a Hard sound and a superb structure in his tunes... His records are dark and dyonisiak, a rare melange of joy in the darkness. Superb music and also, mastered by my frien Ripit.... At the end of the day here we got a very good record, not for everybody of course ;.. but yes, that's the point : no one is everybody :) Enjoy the selecta !
Customers playlists
This records is not playlisted so far...
Customers who bought this item also bought
Customers reviews
Express yourself, write a review