Monkey Tool 10
by
A034
Label

: Monkey Tool

Title

:

Unrecoverable Clusters

Reference

:

Monkey Tool 10

Format

:

12'' color

Country

:

FR

Categories

: Breakcore, Industrial, Home prod,

Style

:

Dubcore, Breakcore

Weight

:

0.24

Release date

:

02/19/2011

Catalog entry

:

02/19/2011

Average rating

: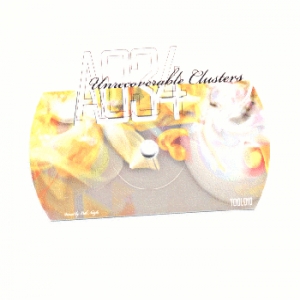 Monkey Tool 10 review
DATACIDE Mag said about this record : experimental, mixing a lot of unusual elements together, A034 creates an evocative record making us wonder how all the parts fit together. An impressive new 12" after his last excellent vinyl release "Abstract" on Full Volume Agency... A1 made with BBS is a noisy mixture of breakbeat and hiphop elements while A2 playing inside-out goes totally in another stratosphere with moody dub soundscapes created with MBST8... B1 hard hitting, noisy and highy textured broken beat track, B2 plays inside-out and is an unusual end or rather a new beginning as the 12" is part of the larger digital release "Clusters". Cells of the same grid" with 13 collaborative tracks that can be downloaded off www.a034.it. white vinyl made for connoisseurs of all extreme sounds. Highly recommended!
Customers who bought this item also bought
Customers reviews
Express yourself, write a review