i
Alpha Cutauri X
by
Demegy

Follow

, Lui

Follow
Label

: Alphacut

Follow this label

Title

:

Raumwerk EP

Reference

:

Alpha Cutauri X

Format

:

12'' Marbled

Country

:

DE

Categories

: Drum & bass, Ambient electronica, Ragga jungle,

Style

:

Mental Half Step, IDM Drum

Weight

:

0.24

Release date

:

06/25/2021

Catalog entry

:

06/25/2021

Average rating

: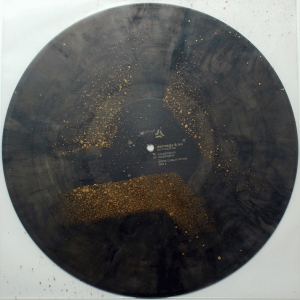 Alpha Cutauri X review
Aeons ago, mysterious cryptic transmissions were sent from Alpha Cutauri. A team of subversive cyantists from Leipzig were finally able to decipher a new chapter onto polyvinyl chloride. Examiner LUI came up with rave-o-lutionary methods which have been executed at the low frequency laboratory of doctor Demegy. Finally a secret gold dust ingredient was added to the audio code and it was pressed successfully as the tenth disc on LXC's record label. Flying high at the top spot for such high resolution sound objects. It is proudly released to the public under the name of Raumwerk EP, holding various uptempo BPM while keeping up sparseness and depth. Some pieces are served straight to the point with pure Drum'n'Bass, others are spiced up with Autonomic cheese flavour one simply can't resist. Klaustrophon opens wilful and vivid by diving deep into the imaginary space version of a syncopathic Mariana Trench, exploring jittering light beams of plasma clouds inside the frontal lobe. Stolpergeist spins a yarn about a dramatically failed experimental lifeform, half liquid, half solid rock. Slurp by slurp it was able to escape and still slumps its way through the jellaxy slipping happily even after. Flächenromantik was field-recorded on a slow-motion moon witnessing solar flares of an innumerable multi-sun solar system. Every bar holds one warm and light autonomic sunset, really romantic synth pads, fluffy bass and a beat like Swiss clockwork, so that every click turns into a microfunky eclipse.Synthoskop is an astronomic showdown on a stone-cold paddock pond. A fascinating piece documenting the skweeekings during impassioned mating of three Cutaurian Gurglers. Rounding up the EP, exclusively in this digital promo package, both the bonus drone Synthoskopie and the short edit Flächenromantikchen light you up into thousand and one space night. Rave long and proper !
Customers who bought this item also bought
Customers playlists
This records is not playlisted so far...
Customers reviews
Express yourself, write a review