Label

: Destroy Oh Boy

Title

:

52 Commercial Road Remix

Reference

:

Destroy Oh Boy 06

Format

:

12'' Splatered

Country

:

UK

Categories

: Breakcore, Drum & bass,

Style

:

Breackore, Drum & Bass, Drill, Rock n'bass

Weight

:

0.24

Release date

:

02/02/2022

Catalog entry

:

02/02/2022

Average rating

: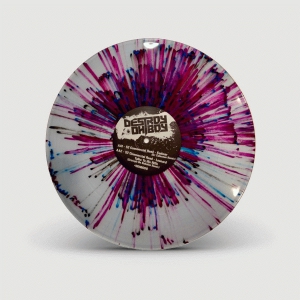 Destroy Oh Boy 06 review
Destroy Oh Boy are excited to release a remix EP marking a decade since the final album from post-rock stalwarts 52 Commercial Road, A Wreck Provides An Excellent Foundation. Formed in 2003, 52 Commercial Road developed a unique interpretation of post-rock, fusing electronics, strings and vocals to combine into something far beyond the standard loud-quiet structures of the genre. Keen activists, the band focused their attention on the reclamation of disused spaces, from the venues they played to their very name, taken from a squat the founding members shared together aged 17.

The ties between Destroy Oh Boy and 52 Commercial Road run deep, so it's only fitting that some of the label's all time favourite artists have been pulled in on remix duty. The foreboding and cinematic work of drum and bass hero Christoph De Babylon made him a natural choice to rework the source material, and the resulting product is a punchy and distorted interpretation that punctuates the spacious reverb with twitching percussion and massive synths.

Another artist whose propensities were a great fit for the bands was Aaron Spectre, who also turns in a remix of Tape under his Drumcorps pseudonym. He takes full advantage of the source material, as well his own deep love of heavy, atmospheric guitars. A restrained take on an album highlight, his more extreme tendencies take a back seat to the hypnotic melodies of the track, which builds slowly to a static soaked climax.

Enduser's epic take on Leonard Talks To His Rifle opens the EP. The breakcore legend opts to inverse the journey of the original, building from arena sized riffs to an all out frantic d'n'b onslaught, returning to the tracks anthemic melodies throughout. Rounding off the collection is label head Dr. Colossus, whose bombastic interpretation of Kadmar is primed for peak time rave destruction. Even next to a host of extreme electronic music titans, it stands tall.
Customers who bought this item also bought
Customers reviews
Express yourself, write a review