i
Label

: IOT Records

Follow this label

Title

:

Mongolia Expedisound Audio Video Report

Reference

:

Mongolia Expedisound

Format

:

DVD CD

Country

:

FR

Categories

: Electro / breaks,

Style

:

Electro DVD

Weight

:

0.25

Release date

:

11/01/2008

Catalog entry

:

11/01/2008

Average rating

: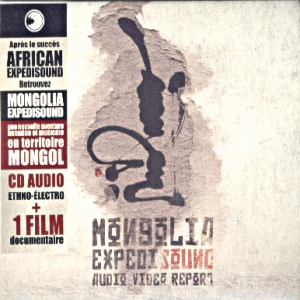 15.66 € (TTC)
Out of stock
Mongolia Expedisound review
Last year, a bunch of 12 Techno activists (Sound system, Visuals, Technicians, Photoghrapher, Performers, ...) went to Mongolia with 5 trucks full of features for a Child Homless refuge. Laurent Lemonnier was one of them. He realeased this Movie, telling the story of this travel as well as the story of these childs... During their long travel (over 6 months), they collected sounds and recorded musicians. They also sharesd their way of making music and organising parties with the Mongolians artists. The CD is the result both, of this collboration and the remixes some friends of them did, using the samples of the sound-collection they did bring back. One of the strongest event in the electronic music planet. Check the Teaser here : http://www.youtube.com/watch?v=nmMD-FRIUoY produced by Watch Your Back.
Other releases by
Pushy!
Follow
Other releases by
Caterva
Follow
Other releases by
Lôan
Follow
Other releases by
Crystal Distortion
Follow
Other releases by
Otisto 23
Follow
Other releases by
Tetaar
Follow
Other releases by
Midi Link
Follow
Other releases by
Arok
Follow
Other releases by
Feud'jay
Follow
Other releases by
Butenjargal
Follow
Other releases by
Welder
Follow
Customers who bought this item also bought
Customers reviews
Express yourself, write a review