Label

: kolektiv23

Title

:

Benefit Cdmix

Reference

:

Stop Repression CD Mix

Format

:

CD

Country

:

FR

Categories

: Tribe / freetekno,

Style

:

Tribe

Weight

:

0.10

Release date

:

12/11/2009

Catalog entry

:

12/11/2009

Average rating

: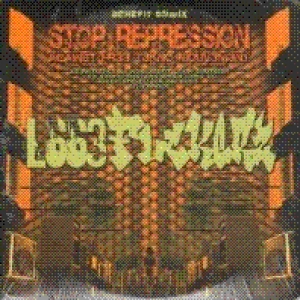 -0.72 € (TTC)
Out of stock
Stop Repression CD Mix review
Free CD ! full lengh mix : 23 tunes hidden tracks ... Now Free Party is cursed again. This « Benefit CD » to collect money in order to pay the lawyers for Spring french Teknival Victims (Sound system confiscations). Bring the moral back in ! Get this shit ! The Tracks are often full of samples (in french) about the story it is about... The sound consist of a good mix (DJ Redge) indeed full of test press of forthcoming records from the activists. There are no toys...we all Tools. We are all making the story : Resistance ! (All income from sales will come to the victims of repressions. Please do the same if you re-deal this CD).
Other releases by
Barouf
Other releases by
Empatysm
Other releases by
69Db
Other releases by
Redge
Other releases by
Les Boucles Etranges
Other releases by
Fockos
Other releases by
Sofie Fatale
Other releases by
Dizrupt
Customers who bought this item also bought
Customers reviews
Express yourself, write a review