i
Label

: Soma

Follow this label

Title

:

Soma 25 | Limited Edition 5 x Vinyl

Reference

:

Soma LP 113

Format

:

5x12"

Country

:

UK

Categories

: Techno / hardtechno,

Style

:

TECHNO

Weight

:

1.25

Release date

:

04/22/2017

Catalog entry

:

04/22/2017

Average rating

: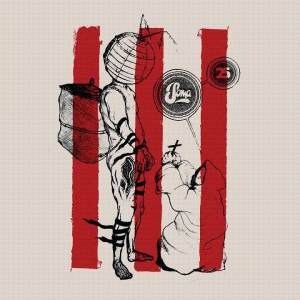 75.00 € (TTC)
Out of stock
Soma LP 113 review
Since it's inception in 1991 on the streets of Glasgow, Soma Records has stood for uncompromising quality of the highest level in every area it operates. Stuart McMillan & Orde Meikle formed Slam during the Acid House explosion in the late 80's and then together with friends Glenn Gibbons & Dave Clarke they forged one of electronic music's most widely known and well respected labels. With McMillan & Meikle as the figureheads with their Slam project and influenced by the early Detroit Techno scene, Soma quickly began to develop it's own sound and with their eyes firmly fixed on a vision of the future, the team began the quest to instill their unquenchable thirst for electronic music into the world around them.
Soma quickly became an international brand as Slam's anthemic 'Positive Education' brought about an electronic renaissance that saw the group thrust into the limelight and green lit the furious rise of the label. Soma is also famous for the discovery of French duo Daft Punk and was the home to their first and much loved early singles including 'Alive' and 'Da Funk'. Always at the cutting edge of dance music Soma has set a standard in House, Techno and Ambient Electronica throughout its history, also kick starting the careers of Alex Smoke, Funk D' Void, Silicone Soul, Gary Beck and many, many more who have shared in their vision. Now standing tall and proud at the age of 25 and with over 500 releases under its belt, Soma has without doubt stood the test of time and maintains its forward thinking vision.
Preserving a future focused outlook to electronic music in actuality can be something of a difficult task in todays over saturated market. However the Soma ethos has endured and in recent years the label has crafted a resolute and steadfast viewpoint that has seen them enhance their global popularity year in, year out. This more modern outlook has lead perfectly into the Soma25 project, the culmination of the last 25 years of a more than proactive presence in the electronic music scene, the label clearly begins to look to the next 25 years as it readies its most exciting project to date, a distinctively designed box set, packed with one of a kind music and exclusive content.
Enlisting the help of such luminaries as Jeff Mills, Robert Hood, Josh Wink, Steve Bicknell, Andrew Weatherall and more, these long time supporters and friends of the label have created, in their eyes, original music which instills in them the Techno vision that Soma has brought to the world. From Mills' otherworldly connections, Weatherall's future/retro acid, Wink's 9min dance floor burner to Hood's straight up, fast paced workout; they all come together to form the collective consciousness of the Soma attitude. Of course, no Soma compilation would be complete without founders Stuart McMillan & Orde Meikle aka Slam, who deliver Tempest, a track that perfectly sums up the whirlwind last few years the pair have enjoyed as they continue to head up the global Techno elite. Completing the assemblage of original tracks is Soma's own Funk D' Void, bringing his unique brand of jacked up electronics with 808 Planet. Further to these, the label has commissioned contemporary artists to remix a special set of Soma classics, creating neoteric statements that will continue the legacy that Soma has established with the distinctiveness of each artist breathing a new sense of purpose into every interpretation. Ostgut's Kobosil brings Slam's 'Visions' into the prevailing drone-ebbed world, the veiled VRIL douses the timeless X Track by Percy X in his dubbed out demeanor and Jonas Kopp's EBM workout of another Slam classic, 'Stepback' creates the standpoint for the project: always forward, never back.
In accompaniment, the Soma team decided it was necessary to match the unique musical sensibilities displayed with an artistic environment that clearly juxtaposed the ideas set forth in the project. This led to a collaboration with Scottish artist Kyle Irvine who is currently studying at Dundee's school of art, DJCAD. His highly detailed, powerful yet delicate illustration style is truly unique with elements of dark Japanese manga. Each design was handpicked by the Soma team especially for the box set, which features exclusive Soma 25 Logo stickers, a poster and illustrated vinyl sleeves. Each individual sleeve has its own story line with enigmatic characters including Lantern Man and Little Bo, who live in a dimension beyond our own. Look out for Kyle's designs on the Soma25 remix singles and forthcoming, limited editions clothing lines produced in conjunction with Forty Clothing Glasgow.
This is Soma's future statement: We aim to shape, not anticipate.
Customers who bought this item also bought
Customers reviews
Express yourself, write a review