Blu Mar Ten LP 18 by Wardown
Label

: Blu Mar Ten

Title

:

Wardown II

Reference

:

Blu Mar Ten LP 18

Format

:

2X12'' LP Poster I

Country

:

UK

Categories

: Drum & bass,

Style

:

Drum And Bass

Weight

:

0.48

Release date

:

09/19/2022

Catalog entry

:

09/19/2022

Average rating

: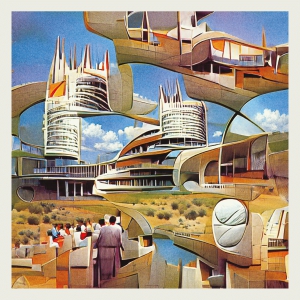 43.80 € (TTC)
Back in stock soon
Blu Mar Ten LP 18 review
Wardown, the emotive and experimental project from Technimatic's Pete Rogers, releases second LP on Blu Mar Ten Music

Where the debut Wardown album was a diary of smeared memory, musically recounting the author's childhood home and his subsequent feelings of dislocation from it, Wardown II expands on the themes of nostalgia and focuses on our collective reactions to a promised future that remains undelivered.

Using aural scraps from that most optimistically futurist period, the 1950s & 1960s, Wardown weaves them into an uneasily dreamy, bittersweet commentary on postmodern nostalgia. The album veers between otherworldly, euphoric harmonies and pumping, mechanical incantations of promises for a new age.
Customers playlists
This records is not playlisted so far...
Customers who bought this item also bought
Customers reviews
Express yourself, write a review