Label

: Expressillon

Titre

:

Bez Zarre Jarre / Bez Zarre Jarre (Maelstrom's ITA mix)

Référence

:

Expressillon 808

Format

:

12''

Pays

:

FR

Catégories

: House / electro / minimal,

Style

:

Electro Techno, Dirty techno

Poids

:

0.24

Date de sortie

:

15/05/2011

Ajouté le

:

15/05/2011

Note moyenne

: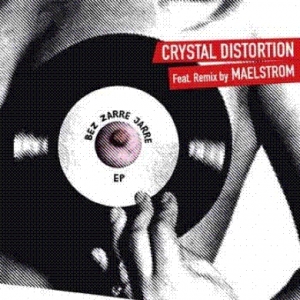 Expressillon 808 Commentaire
Electro techno, distorted and bassy Hardhouse elctro mix from maelstrom. FAT ! Beginning his career at age 17 along Spiral Tribe, sonic innovator Crystal Distortion has remained one of the most influential true surveyors of underground sounds and has seen continuous success delivering his kick-ass, genre busting, jaw dropingly unique brand of techno and breakbeat. Cut out from successful Chip Jockey 11 - the packaged results of live experiments - the track "Bez Zarre Jarre" is finally available on vinyl ! To completed this already very wanted release France's Bass Music wonder boy Maelstrom provides us with an unyielding energy remix. Once more he shows just why he has a golden reputation when it comes to his production talent !
Les titres
13549-0

Crystal Distortion - Bez Zarre Jarre

13549-1

Maelstrom - Bez Zarre Jarre rmx
Les clients ayant acheté cet article ont également acheté
Commentaires client
Exprimez vous, rédiger un commentaire