i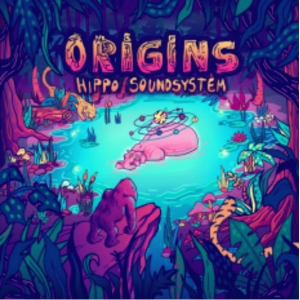 Galletas Calientes LP 2513 Commentaire
The Hippo Sound System is a collective formed in 2018 by Bristol UK's notorious 'samba junglist' DJ Hiphoppapotamus.
"Origins" is their long-awaited debut album!
Touring the festival scene across the UK and Europe their explosive live performances have earned them a well trusted reputation for blowing up dancefloors, moving feet and uplifting souls! Their tracks have been featured on BBC Radio 1, BBC Radio 1Xtra, BBC Radio 6 by Jeremiah Asiamiah, Don Letts and Craig Charles. Don Letts also included their track "Into The Jungle" on his "Best of 2020" round up.
Fusing their favourite elements of world music and sound system culture, they explore new possibilities between musical cultures, fusing ancestral rhythms with modern dance music.
Percussive rhythms and heavy bass drive this vibe train as this Hippo and his percussionist/production partner, Munki, draw influence from all over, Including Afro/Latin/world music, Jazz, Hip Hop, House, Breaks, Dub, Drum and Bass & Jungle for their productions. The result? A uniquely high energy and psychedelic global bass sound – complete with the flair of live musicians and the exciting builds and drops of bass music!
Passionate about collaboration with both their recordings and performances, they often call
upon guest features from artists such as K.O.G, Franz Von, Simo Lagnawi (Electric Jalaba), MC Spyda, Dr Syntax and many more. With almost no tempo untouched from 70-180BPM, they're an extremely eclectic and versatile band that can customise sets for most stages and occasions.
Les clients ayant acheté cet article ont également acheté
Les playlists de la communauté
April 10 créé par toolbox records
Commentaires client
Exprimez vous, rédiger un commentaire