i
Galletas Calientes 135
de
The Beachers
Follow
Label

: Galletas Calientes

Follow this label

Titre

:

Cincuenta

Référence

:

Galletas Calientes 135

Format

:

LP Inserts MP3

Pays

:

CO

Catégories

: Folktronic / postworld / jazz,

Style

:

Cumbia, Folk

Poids

:

0.24

Date de sortie

:

04/04/2019

Ajouté le

:

10/10/2021

Note moyenne

: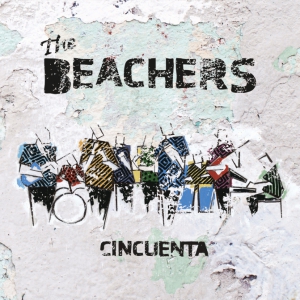 Galletas Calientes 135 Commentaire
Founded in 1966, The Beachers is a group whose music is inspired by Caribbean rhythms and Panama's musical tradition. Calypso, salsa and bolero are part of the unique Beachers sound, whose popularity peaked in the 70s during what is known as "The Golden Era of National Combos". The Beachers have released 13 albums and more than 30 singles to their name, on prestigious Panamanian record labels like Tamayo, Loyola, or Sally Ruth Records, teaming up with other Calypso legends such as Lord Cobra.

The Beachers are still current and relevant, with five of the original members performing constantly through Panama and the world. Their energy and spirit is felt in the joy, rhythm and flavor of their songs.
Lloyd Gallimore, the band's musical director since its foundation, and renowned producer Billy Herron have been working together on this new album, commemorating the group's 50-year career.

This recording relives The Beachers's magical trajectory and features collaborations with popular Panamanian musicians, a work that displays a sonic landscape filled with the history and legacy of Panama's Calypso. It's a tropical musical fantasy whose Caribbean influence has transcended time.
Les clients ayant acheté cet article ont également acheté
Les playlists de la communauté
Commentaires client
Exprimez vous, rédiger un commentaire