i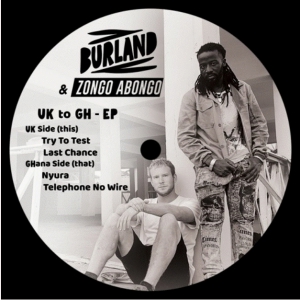 Galletas Calientes EP 1645 Commentaire
UK to GH is a collaboration between British music producer Burland and Ghanaian vocalist Zongo Abongo. The EP is a standoff between Zongo's background in Dancehall, Reggae, and Highlife, and Burland's influence of UK Bass & Rave music.
The duo were introduced to each other at Meet Me There festival in Ghana (2018), and have been working together ever since. This project marks their third collaborative effort.
Burland's previous work includes three EPs and a single with UK based Ghanaian talent K.O.G. Zongo Abongo has worked with numerous artists from the 'Global Club' music scene such as The Busy Twist, Thornato, and Ghetto Kumbé.
Les clients ayant acheté cet article ont également acheté
Commentaires client
Exprimez vous, rédiger un commentaire