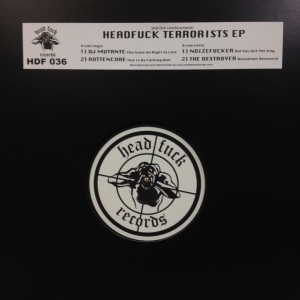 Head Fuck 36 review
After a long silence (since 2012) Head Fuck is back on vinyl !
A jewel... neither oldschool nor newskool, simply Hardcore and crazy dancefloor digger. Sounnds perfect. Comes with a sticker on the sleeve.

This shall be played at 45 RPM (no jokes)

This is limited to 200 copies !
Customers who bought this item also bought
Customers reviews
Express yourself, write a review