Label

: Slaves Of Devil Our Master

Title

:

S.O.D.O.M. Anthology Special

Reference

:

SODOM Anthology Shaped

Format

:

2X12'' Shaped

Country

:

FR

Categories

: Hardcore,

Style

:

Hardcore, Early, Speedcore

Weight

:

0.48

Release date

:

01/07/2020

Catalog entry

:

01/07/2020

Average rating

: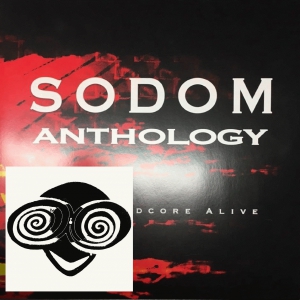 84.00 € (TTC)
Out of stock
SODOM Anthology Shaped - ALL COPIES ARE RESERVED review
ALL the colpies are reserved
-_ If you passed your pre-order before 06/12/19 at 11AM then all is cool... Otherwize, sorry but it's too late.

records should be there late december / early january (there was a default on the sleeves so it's a bit tricky : gotta wait)


This special edition comes with a Hand made shaped record with Liza N'Eliaz logo. LTD 100 copies -

The 2 recordq are in the gatefold sleeve but in addition you get a hand made shped black vinyl with the Liza N'Eliaz logo.
This hand made work excuse the price be"cause it takes quiet a big time to make :-/




Repress from SODOM 666, SODOM 07, SODOM 05, SODOM 04, SODOM 02, SODOM 01....
Remastered & Recut tunes

Limited 250 as usual with SODOM.
Customers playlists
This records is not playlisted so far...
Customers who bought this item also bought
Customers reviews
Express yourself, write a review