Label

: Slaves Of Devil Our Master

Titre

:

S.O.D.O.M. Anthology Special

Référence

:

SODOM Anthology Shaped

Format

:

2X12'' Shaped

Pays

:

FR

Catégories

: Hardcore,

Style

:

Hardcore, Early, Speedcore

Poids

:

0.48

Date de sortie

:

07/01/2020

Ajouté le

:

07/01/2020

Note moyenne

: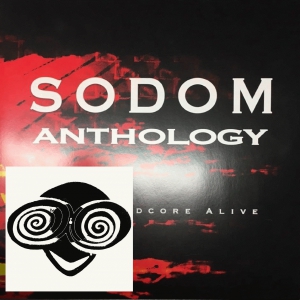 SODOM Anthology Shaped - ALL COPIES ARE RESERVED Commentaire
ALL the colpies are reserved
-_ If you passed your pre-order before 06/12/19 at 11AM then all is cool... Otherwize, sorry but it's too late.

records should be there late december / early january (there was a default on the sleeves so it's a bit tricky : gotta wait)


This special edition comes with a Hand made shaped record with Liza N'Eliaz logo. LTD 100 copies -

The 2 recordq are in the gatefold sleeve but in addition you get a hand made shped black vinyl with the Liza N'Eliaz logo.
This hand made work excuse the price be"cause it takes quiet a big time to make :-/




Repress from SODOM 666, SODOM 07, SODOM 05, SODOM 04, SODOM 02, SODOM 01....
Remastered & Recut tunes

Limited 250 as usual with SODOM.
Les playlists de la communauté
This records is not playlisted so far...
Les clients ayant acheté cet article ont également acheté
Commentaires client
Exprimez vous, rédiger un commentaire