Kniteforce Just Another Label 09 by Justin Time
Label

: Kniteforce

Title

:

Sweet In Pocket EP

Reference

:

Kniteforce Just Another Label 09

Format

:

12''

Country

:

UK

Categories

: Ragga jungle, Electro / breaks,

Style

:

Hardcore UK, Jungle

Weight

:

0.24

Release date

:

09/18/2022

Catalog entry

:

09/18/2022

Average rating

: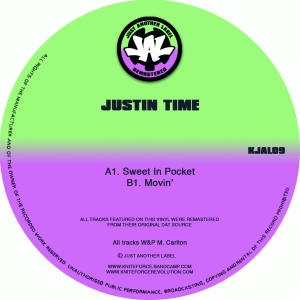 16.44 € (TTC)
Out of stock
Kniteforce Just Another Label 09 review
This EP is Justin Time doing what he does best! Making anthems that are instantly recognisable, uplifting vibes without the cheese. Sweet In Pocket is one of those tracks! No matter were you where in the club or rave, when you heard this coming in, you knew the dance floor was gonna rock. It is a close fought battle between this original and the DJ Force & The Evolution remix as to which is better, and either could win on any given day! Movin' is another great track from Justin Time and on any other EP it could have been the A side title track but when on the flip to such monster track you are to be overshadowed for sure. Don't let that distract you from its magnificence!
Customers playlists
This records is not playlisted so far...
Customers who bought this item also bought
Customers reviews
Express yourself, write a review