Keroxen 32
by
ZA!
Label

: Discrepant

Title

:

ZA! And La TransMegaCobla

Reference

:

Keroxen 32

Format

:

12'' LP

Country

:

UK

Categories

: Folktronic / postworld / jazz, Rock wave punk,

Style

:

Psych Rock, Freak Rock, Progressive Rock

Weight

:

0.24

Release date

:

03/05/2023

Catalog entry

:

03/05/2023

Average rating

: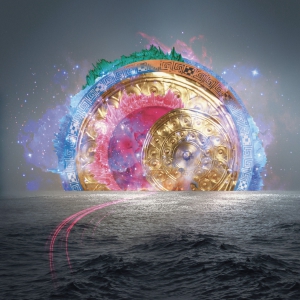 Keroxen 32 review
ZA!: Papadupau & Spazzfrica Ehd are European benchmarks of the underground Do-It-Yourself music community. Their uniquely intense shows, as well as their collective/collaborative work (wokshops, benefit shows, Do-it-Together cooperation) have allowed them to tour the whole world, from Tokyo to Maputo, from Tasmania to Sao Paulo, from New York to Saint Petersburg. Under the premise that avant-garde art is not incompatible with collective horizontal creation, ZA! mix cult, underground and popular music without asking permission.

These three elements come together with the purpose of portraying their own vision of Mediterranean music, filtered by distortion (so current in cognitive, social and identity terms) and psychedelia (so inevitable in an increasingly accelerated and saturated reality). A retro-futuristic journey from folk to free exploring the shores of the Mediterranean, claiming its power as a living core, never as a deadly border.

The TransMegaCobla fuses traditional Mediterranean culture -from bulería to kopanitsa, from gnaoua to sardana- with contemporary culture to create a fictional but deeply human and festive universe. Resurrecting the Phoenician language, the octet seeks common roots to fuse and remake them with contemporary molds such as rock, punk, free jazz and conducted improvisation. A timeless orchestra ready to invent, with real elements, a science-fiction Mediterranean in a parallel reality.
Customers who bought this item also bought
Customers playlists
This records is not playlisted so far...
Customers reviews
Express yourself, write a review