Label

: Jamaican Recordings

Title

:

Shalom Dub

Reference

:

Jamaican Recordings LP 38

Format

:

LP

Country

:

UK

Categories

: Dub / ragga,

Style

:

Roots Dub

Weight

:

0.26

Release date

:

01/11/2014

Catalog entry

:

01/11/2014

Average rating

: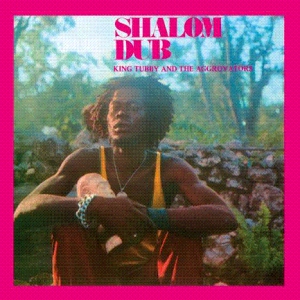 14.99 € (TTC)
Out of stock
Jamaican Recordings LP 38 review
Dynamic Sounds upgraded to sixteen track recording in 1972 and Tubby purchased, again with
the help of a deal brokered by Bunny Lee. The old four track equipment and the MCI console
from their Studio B. The four tracks now gave him far wider scope to work with and he began to
create a new musical form where the bass and drum parts were brought up while the faders
allowed Tubby to ease the vocal and rhythm in and out of the mix. It was only a matter of time
before Tubby's dub plate experiments began to make it on to vinyl and the first ever long playing
King Tubby releases would feature a collection of his mixes to a selection of Strikers rhythms.

So please sit back and enjoy this historic set of sounds. Lovingly restored and with a few extra
gems added to the CD Editions. These releases were the first to carry the name of King Tubby
and the first to credit the great musicians that contributed so much to the rhythms that made
these albums possible.
Customers playlists
Roots Dub created by Ruff_Lion
Dub created by Swell
Customers who bought this item also bought
Customers reviews
Express yourself, write a review