Jamaican Recordings LP 43 by Tommy McCook
Label

: Jamaican Recordings

Title

:

Dubbing with Horns

Reference

:

Jamaican Recordings LP 43

Format

:

12''LP

Country

:

UK

Categories

: Dub / ragga,

Style

:

Dub, Reggae

Weight

:

0.24

Release date

:

01/15/2022

Catalog entry

:

01/15/2022

Average rating

: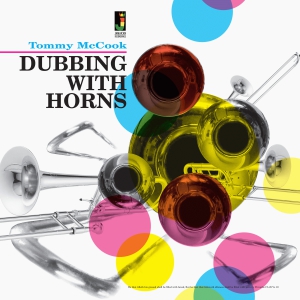 20.52 € (TTC)
Out of stock
Jamaican Recordings LP 43 review
Tommy McCook founding member of the legendary group The Skatalites and the master session musician has left his mark over all the different styles of Jamaican music. The big band sound that leads to the beginning of Ska, to the forefront of Rocksteady and throughout the various stages that Reggae music would mutate itself into. All carrying Tommy McCook's distinctive stamp that always added a flavour to the songs style.

Tommy McCook (b.1927, Havana, Cuba) came to Jamaica with his mother from Cuba aged 11 and entered the renowned Alpha Boys School for underprivleged children, a school that placed great emphasis on musical tuition. At the tender age of 14, such was his talent he had left to join Eric Deans Orchestra and took on stints with other bands led by Don Hitchman and Roy Coburn. All the bands played in the Swing and Jazz style of the times. He relocated to the Bahamas in 1954 where he further developed his Jazz technique and on his return to Jamaica in 1962 began working with Coxone Dodd's Studio One and became involved in the development of Ska. His knowledge of Jazz, R & B and Jamaican musical forms helped set the tone for the group of musicians he was working with and would name as The Skatalites. The group consisting of Don Drummond (Trombone), Roland Alphonso (Tenor Saxophone), Jackie Mittoo (Piano), Lloyd Brevett (Bass) Lloyd Knibbs (Drums) alongside Tommy himself on Tenor Saxophone.The group would back all the major Ska vocalists of the day and also would go on to cut a catalogue of instrumental music. The Skatalites split up in 1965 and Tommy McCook moved over to work with Duke Reid's Treasure Isle Studios where he formed The Supersonics. A set of musicians under his guidance that consisted of Lynn Tait and Ernest Ranglin (Guitar), Neville Hinds and Winston Wright (organ), Gladstone 'Gladdy' Anderson (piano), Hugh Malcolm and Arkland 'Drumbago' Parks (Drums), Clifton 'Jackie' Jackson (Bass) and Tommy and Hermon Marquis (Saxophone). The more laid-back sounds from 1966 - 1968 would be given the name Rocksteady of which again McCook was at the forefront.

The 1970's sound that reggae mutated to would be heavier in feel lead by Bass and Drums with the organ pushed to the forefront.But many of the up and coming Producers like Bunny Lee (The Aggrovators Band), Joe Gibbs (The Professionals Band) and Studio's like the Hookim brothers Channel 1 set up had the foresight to keep using the musicianship of Tommy McCook and his arrangement skills to enhance this new sound.

It's from this rich period that we have compiled a selection of some of Mr McCook's greatest cuts that featured him blowing over some great tracks, that stripped of their vocals sees Tommy replace that with some fantastic lead lines. We hope you agree that Tommy's Dubbing with Horns makes a marvellous almost Jazz styled album rich in texture, but in fine Jamaican style.
Customers playlists
This records is not playlisted so far...
Customers who bought this item also bought
Customers reviews
Express yourself, write a review