Infos
Facebook Account is suspended (Problem of name...). Please communicate by mail : contact@toolboxrecords.com and eventually pass the word.

NB : The Shop in Paris will be open during August, but the Distro will be in holidays from 15 till 25 of august.
Visit us in our recordshop in Paris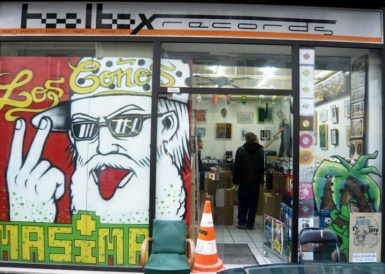 TOOLBOX SHOP
30 Rue St Ambroise
75011 Paris

Subway Stations St Maur (L3) ou St Ambroise (L9).
Open from 12AM till 8 PM - Thuesday to Saturday

With over 10 000 references and second hand's LPs for really cheap.
And of course the advice of a real record dealer.
Presentation en video: What is Toolbox records ??