Kingston Sounds LP 22 by Pat Kelly
Label

: Kingston Sounds

Title

:

Jamaican Soul

Reference

:

Kingston Sounds LP 22

Format

:

LP

Country

:

UK

Categories

: Dub / ragga,

Style

:

Roots Dub, Roots Reggae

Weight

:

0.30

Release date

:

04/01/2017

Catalog entry

:

04/01/2017

Average rating

: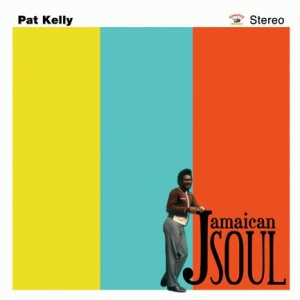 13.08 € (TTC)
Out of stock
Kingston Sounds LP 22 review
Pat Kelly possesses one of the great soul voices to come out of Jamaica. Influenced
by the fantastic American singer Sam Cook, Pat Kelly could ride over any tune that came
his way and with his outstanding falsetto voice always added a little magic to each recording.

Pat Kelly (born 1949,Kingston, Jamaica) began his singing career in 1967 when he
replaced Slim Smith as lead singer of the Techniques, his voice working so well with
the impeccable harmonies of Winston Riley and Bruce Ruffin. Their first hit for the mighty
Duke Reid stable was a version of Curtis Mayfield's tune 'You'll Want Me Back' retitled
'You Don't Care' which held the Number 1 position in Jamaica for six weeks. Their next
hit was another Curtis Mayfield cover of the Impressions 'Minstrel and Queen' again
retitled for the Jamaican market as 'Queen Minstrel'. Further hits followed with such cuts
as 'My Girl' and 'Love is Not a Gamble' before in 1968 Kelly decided to become a solo
artist and hooked up with producer Bunny Lee. Bunny decided not to break the tried and
tested formula and put Kelly on another Curtis Mayfield track 'Little Boy Blue' a style that
suited his voice so well. This paid dividends and was followed with 'How Long'
(will I love you)' which gave them the biggest selling Jamaican hit of 1969. A track
which broke the mould in that often used tradition where Jamaican tracks are sweetened
for the foreign markets by adding string arrangements. This was reversed on this occasion
as the tune had already been released in the UK and dubbed over with strings so came
back to the Jamaican shores and released there.
Another string to Pat Kelly's bow was his engineering skills. Having already spent a year
in America studying electronics he put this to good use and became little known to many
one of the chief engineers at Channel 1 studios in the late 1970's and early 1980's.

For this release we have focused on the fabulous singing skills of Mr Kelly and have
compiled some of his finest recording moments for your listening pleasure. The
aforementioned timeless cuts to 'How Long ( Will I Love You )', 'Little Boy Blue'
alongside some other killer lost classics, as our set opener 'It's a Good Day',
'Somebodys Baby', 'Give Love a Try' and 'I'm In the Mood for Love'. His version of
'Twelfth Of Never' in a Rocksteady Style sounds as good now as it did then. We have
also included his interpretation of the James Carr soul hit 'Dark End of the Street' which
has Pat Kelly working over the same rhythm as 'How Long' but giving it a different slant
with these fresh lyrics. A fine set from one of the Islands finest,

Jamaican Soul indeed... hope you enjoy the set.
Customers playlists
March 27 created by toolbox records
Customers who bought this item also bought
Customers reviews
Express yourself, write a review