Label

: Kingston Sounds

Title

:

Play Ska

Reference

:

Kingston Sounds LP 11

Format

:

LP

Country

:

UK

Categories

: Dub / ragga,

Style

:

Dub, Steady, Ska

Weight

:

0.30

Release date

:

06/01/2013

Catalog entry

:

06/01/2013

Average rating

: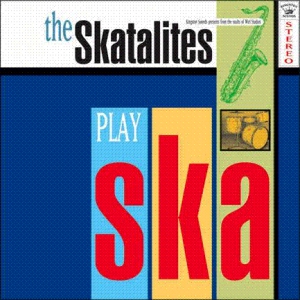 20.52 € (TTC)
Out of stock
Kingston Sounds LP 11 review
If one band could be cited for the emergence of Ska music, that band would be the Skatalites. Formed around June 1965 and built around the many musicians that had honed their craft at the Alpha Boys School in Kingston, Jamaica. The early line up consisted of Don Drummond (Trombone), Roland Alphonso (Tenor Saxophone), Tommy McCook (Tenor Saxophone), Johnny 'Dizzy' Moore (Trumpet), Lester Sterling (Alto Saxophone), Jerome 'Jah Jerry' Hines (Guitar), Jackie Mittoo (Piano), Llyod Brevett (Bass) and Llyod Knibbs (Drums). Named originally The Satellites after the big news of the day, the Soviet space satellite. They became The Skatalites when band member Tommy McCook introduced a play on the characteristic 'Ska' sound, made by the guitar when following the' after beat' of the music.The group had already cut its musical teeth by playing under various guises around the Jamaican island in numerous 'hotel bands'. When the big Sound System operators Sir Coxsane Dodd, Duke Reid and King Edwards needed new material to play out with and their usual source of the material, American R & B records were drying up. They turned to this pool of musicians to back up their main singers of the day. Delroy Wilson, Alton Ellis and Lord Creator to name but a few. Also to cut the many instrumental tracks they needed usually under the tutor ledge of Don Drummond, official band leader and main musical director. Their knowledge of the old mento tunes and an understanding of Jazz and R&B music somehow blended to make this musical sound that was to dominate the island from the early 60's up until around 1966 when the sound would slow down to what we now know as Rocksteady.
Customers playlists
This records is not playlisted so far...
Customers who bought this item also bought
Customers reviews
Express yourself, write a review