Label

: Jamaican Recordings

Title

:

The Gorgon Dubwise

Reference

:

Jamaican Recordings LP 33

Format

:

LP

Country

:

UK

Categories

: Dub / ragga,

Style

:

Roots Dub

Weight

:

0.26

Release date

:

01/11/2014

Catalog entry

:

01/11/2014

Average rating

: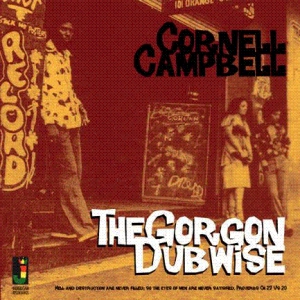 14.29 € (TTC)
Out of stock
Jamaican Recordings LP 33 review
The Soulful voice of Cornell Campbell has created so many fine tunes and voice has
been sprinkled over countless dub albums that might unknowingly already lie in your
collections. As his vast catalogue of Rasta influence, Lovers Rock, cover versions and
Dancehall and Gorgon (more of which later) tinged tracks are so intertwined with the
whole 1970's Reggae Era..

Cornell Campbell (b1948,Jamaica.) like many of the fine singers coming out of Jamaica,
he began his musical career at Coxsone Dodd's Studio 1,as far back as 1959 cutting
some old classics as 'Under The Old Oak Tree' and 'Old King Cole' among others.
Through the Mid to Late 1960's Cornell cut tracks under his own name and also as a
duo alongside Alan Martin. In 1967 he also became a member of the band Uniques,
learning his craft from their leading voice Slim Smith. 1969 saw Cornell branch away
and form his own group The Eternals under the guise of which he cut two of his classic
tracks 'Queen of The Minstrels' and 'Stars'.

His most fruitful partnership came around in 1971 when he began to work with Producer
Bunny 'Striker' Lee. Initially to fill the void left by the sad passing away of the fabulous
Slim Smith, who was one of Bunny Lee's main singers. Cornell's singing suited Slim Smiths
so much, having already been tried and tested in the fore mentioned band the Uniques.

Like other Jamaican singers that moved on from Studio 1, Cornell recut many of his earlier
hits with Bunny Lee under the guidance of a crack team of session musicians The Aggrovators.
The rhythms and tunes sounded as good as and in many cases better than the originals.
In this period during the mid 70's and under the influence of his now Rasta Roots, Cornell
cut some great tracks, 'Natty Dread In a Greenwich Farm', 'Dance In A Greenwich Farm'
that talked about the area of Kingston, Jamaica where he lived. Also a series or 'Gorgon'
records.where Cornell called himself the Ruler (Gorgon) of Dis Ya Dance. A name that
would carry itself with him throughout his career.

It's from this period that we focus on with this release. As we mentioned earlier a vast
catalogue of tracks many originals and some cover versions (Foreign tunes as they are
fondly called in Jamaica) all built on some of reggae's finest rhythms. Pulled together for
a long overdue album of some of his finest dub moments. So sit back and enjoy the
falsetto magic of the Gorgon himself on this Dubwise collection.....
Customers playlists
korek created by hdoo
Roots Dub created by Ruff_Lion
Dub created by Swell
Customers who bought this item also bought
Customers reviews
Express yourself, write a review